Learn the Street Proven Firearms Skills You Need to Safely Protect Yourself and Others
Gun handling, marksmanship, and tactical training courses taught
by personable, real-world instructors who will dramatically
elevate your skills and bring out the best in you … Guaranteed!
All courses open to private citizens and law enforcement alike.
Handgun - Shotgun - Rifle - Submachine Gun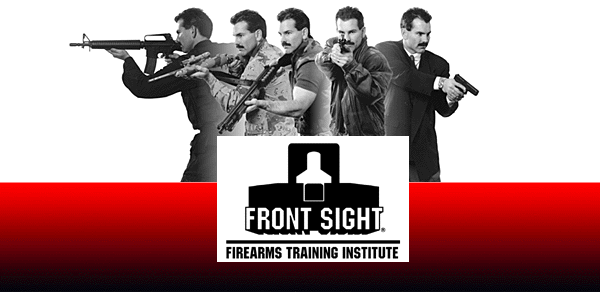 Bakersfield, California and Las Vegas, Nevada
Founder's Message
Fall Report
Our Students Speak...
Expert Instruction
Course Descriptions
Free Submachine Gun Course
4 Day Submachine Gun Course
Buddy System Pricing
New World-Class Facility
How Good is Good Enough?
FRONT SIGHT WILL STORE YOUR ASSAULT WEAPONS
Front Sight in the News
2001 Training Dates
Application
Newsletter
Safety / Incident Report
Solution to the Littleton, CO. Shootings
Other Links
---
If you'd like to receive a monthly e-mail report and important announcements from Front Sight, just provide us with your name and e-mail address and we will add you to our exclusive distribution list.
You'll be among the first to learn about new developments and special offers on Front Sight events and training!
NOTE: We are very sensitive to the issues of privacy. We DO NOT make your name or address available to anyone else!
---
Heeled | Memberships | Miscellaneous | Newsletter | Press | Student prep | Training Reports | Website | Search