Front Sight is Now Owned by PrairieFire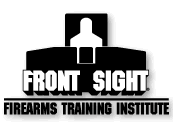 After going through US Bankruptcy Court, PrairieFire has completed its acquisition of Front Sight. The facility is now under completely new management and ownership.
As a legacy Front Sight member, we at PrairieFire Nevada are excited to welcome you, share our vision, and discuss our plans for your new Home for American Shooting.
The Front Sight facility in Pahrump, NV, remains open today as we begin our four-month transition plan. During this transition period, the pre-existing training classes will continue for all legacy Front Sight members under the recent fee structure and online scheduling. Sign up today.
We will formally launch the PrairieFire Nevada brand at our Grand Opening in mid-April 2023. We will unveil our three core offerings and open the membership program at that time. As a legacy Front Sight member, we will be offering you a new PrairieFire Frontier membership at no cost for two years.
PrairieFire Nevada will center around world-class training, with the exclusive Q Academy curriculum, thrilling Specialty Shooting Experiences, designed by elite military veterans, and a friendly Competition Series open to all levels of shooters. Early next year we will share more details on our programs, membership plans, and how you can enjoy many other benefits.
Until then, we encourage you to learn more here.
We are building the new Home for American Shooting. This home is for you, our valued members.
Sincerely,
The PrairieFire Nevada Team