Home | Founder's Message | Monthly Report | Expert Instruction | Courses | Training Dates | Application | Newsletter | Other Links
---
January 28, 1998
From: Dr. Ignatius Piazza
If you DID NOT Attend Front Sight's
Progress Celebration and Free Submachine Gun Course throughout the month of January on Front Sight's Las Vegas, Nevada Property, then you have four days in February as a last chance to finally see and experience what over 800 people are shouting is another Front Sight Experience-of-a-Lifetime!
Here it is! A chance for anyone (that's right, anyone) to attend The Event that will leave you grinning from ear to ear and cause the other schools to scratch their heads and wonder aloud, How can Front Sight do this?
If you were not one of over 800 people in January who received a full day of submachine gun training free of charge and enjoyed Front Sight's Progress Celebration, then you have a final chance on one of four days in February. Read what a few of the 800 people had to say about the Progress Celebration and Free Submachine Gun Course:
Don't miss it! I have been trying for three years to attend. Now, I am even more disappointed that I missed the original events. Anyone who attends will walk away shaking their heads, as this event provides even more than expected!
Ed Mauss, Production Manager
This is easily the most enjoyable experience I have had in the past three years. In an era where slogans are too often hollow, Front Sight is truly building a world class shooting resort. I have had the privilege of attending the most prestigious universities in the country and found that Front Sight instructors are on par with the best. Attend this event! You'll love it! If you miss it, you will regret it forever.
Angel Orrantia, Engineer
Great staff, very professional and thorough. I didn't expect so much range time in a free submachine gun course. I had to hurry to load up my magazines and get on the line!
Kalani Hoo, Attorney
Front Sight has provided an opportunity to participate in a firearms event that all shooters wish for, but few ever have the opportunity to do in their lifetimes. Don't miss your chance!
Keith Raker, Attorney
After attending the August 98 Ground Breaking Celebration, I must admit I was skeptical. After attending January's Progress Celebration and Free Submachine Gun Course, I am now quite simply, awestruck! If you don't attend this event, it is your real loss.
Robert Gimple, Bail Agent.
It is a fun, learning experience that everyone in the family can enjoy. Front Sight is better and feels better than any other place I've trained at. I want to be a part of this type of instructor team and organization.
Steven Beckstead, Father and Firearms Trainer
You should attend the Progress Celebration and Free Submachine Gun Course because it is the only way to truly see all that Front Sight has to offer. You have to experience the professionalism of the staff and see the progress of the new Front Sight facility for yourself. My words alone simply cannot express to you all that Front Sight is.
Robyn Remly, Homemaker
Look at the great time we provide — all free of charge. Even the ammunition is free!
A full day of submachine gun training from 8:00 AM to 5:00 PM under the guidance of Front Sight's exceptional staff while using our brand new suppressed subguns! You will be among the students who fire the first shots at Front Sight Las Vegas! A great way to participate in the history of Front Sight's development while having a great time and obtaining skills in the use of the submachine gun that most law enforcement and military personnel don't ever receive! As one of our students said at last year's event, This is a firearm enthusiast's dream come true!
Free food and beverages throughout the entire day — breakfast, lunch, and dinner.
View a scale model of the entire property. Those fortunate students who attended the Ground Breaking Celebration earlier this year were quite impressed by the architectural model which was just Phase I of the development — just 55 acres. Wait until you see the new model — the entire world class property, all 550 acres — complete with Private Student Ranges; Martial Arts Gymnasium; Celebrity Training Center; 1000 Yard Rifle Range; Air Strip and Hangar Complex; Luxury, One Acre Home Sites in a Planned Development including a Commercial Center, Community Center, Private School and Community Park. Essentially, you will get a first look at the future town of Front Sight, NV!
A Better-Than-Once-In-A-Lifetime opportunity to position yourself for ALL the benefits of Front Sight, Las Vegas.I have arranged an unbelievable customized program for you that is the result of hundreds of requests received during independent surveys of our students in 1998. I won't get into the details because I am still processing all of the student applications from January, but rest assured that when I unveil this program to you, it will dwarf the Exchange in Abundance you have previously received through our past special events and special programs. This is the best, most How in the world can he do that? program you have ever seen—anywhere! Don't miss it!
It's easy to attend the Progress Celebration and Free Submachine Gun Seminar. All you have to do is select the one, best day from the following dates:
Friday, February 19,or Saturday, February 20or Sunday February 21,or Monday, February 22.
Then complete the attached application and mail or fax it to reserve your place in this fabulous event. Upon receiving your application, I will send you a confirmation letter with a map and selected hotels providing special rates for you and your family. The only request I have is for you to fax or mail your application so I receive it ASAP and no later than February 17. I must order the ammunition and finalize all logistics by that date. If you have any questions, please feel free to call me.
Sincerely,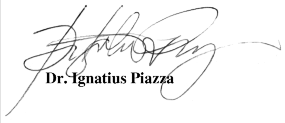 ---
Home | Founder's Message | Monthly Report | Expert Instruction | Courses | Training Dates | Application | Newsletter | Other Links
---
Heeled | Memberships | Miscellaneous | Newsletter | Press | Student prep | Training Reports | Website | Search